A Podcasting Blog from Podcasting Tools - Daily Podcasting News and Information for Podcasters and Listeners.
Daily Podcasting Blog and news related to podcasting, RSS, podcast news and aggregation. Information related to podcasts are added on a daily business and cover the gamut, from new podcast product announcements, podcast directories, marketing for podcasters and much, much more.

04/29/2006 Ban on Streaming Music via MP3 Formats
Senators Dianne Feinstein and Lindsey Graham have introduced S. 2644, dubbed the PERFORM Act, that would restrict music webcasters that play mainstream music artists from using MP3 formats and other formats that are free of digital rights-management software.

Currently, webcasters that want to stream major label music are entitled to do so under a statutory license (administered by SoundExchange) set out in section 114(d) of the Copyright Act. So long as they follow the rules and pay a royalty, webcasters can play whatever music they like, using whatever streaming format they like.

Complete Summary



04/26/2006 Podcast Home Tours
The Redecast combines a slideshow presentation with voiceover narration describing in detail an available home listing.

Unlike most virtual tours that are available for real estate agents, the Redecasts are unique in the fact that not only are they narrated by in-house voiceover actors, but are also completely portable..



04/26/2006 Elementary Podcasters
The third graders at Jamestown Elementary are taking monumental steps to improve their writing. For this project, they pick their favorite Washington landmark - like the Capital. Then they write a brochure about it and add their voices.

Through their podcasts, the children are encouraged to write creatively and to think beyond their classrooms.



04/24/2006 Corporate Podcasting Summit
Corporate Podcasting summit at the Sofitel San Francisco Bay gives the Enterprise Podcasting 101 from trailblazing companies and leading experts. The full agenda and list of speakers is available on the Podcast Summit Website.

The conference is scheduled for June 20-21, 2006.


04/23/2006 New Orleans Business Reinvents Itself with Podcast
Many businesses in New Orleans have reinvented themselves following the devastation of Hurricane Katrina. When major clients relocated following the storm, Kraemer Advertising, a New Orleans advertising agency, decided to start NewOrleansPodCasting.com, a podcasting service focusing on the positive aspects of New Orleans' rebirth and rejuvenation. Interviews with local business owners, celebrities, artisans, musicians and others are free as a community service to promote New Orleans.

NewOrleansPodCasting.com is a web-based business featuring audio podcast interviews. Owner Craig Kraemer has created an informative and engaging new breed of website that is all about audio.


04/23/2006 Tutorial To Transfer iTunes to PlayStation
Sony's PlayStation Portable (PSP) is a very popular device and has sold a few million units, but when compared to Apple's iPod, the PSP lacks storage space. Luckily, the PSP has a built in WiFi card to make up for this disadvantage. With a few simple steps, all of which are included in this tutorial, anyone can stream any non-copyright music from their iTunes library to their PSP.

Tutorial to Transfer iTunes to PlayStations


04/17/2006 Pentagon Adds a Podcast
The Pentagon Channel has added video podcasting to its line of products that distribute the channel's military news and information to the nation's men and women in uniform.

"We work hard to communicate with the men and women of the department around the world," Secretary of Defense Donald H. Rumsfeld said. "I am pleased that we are using video casting and other increasingly important technologies to reach our global audience with all the news and information available on the Pentagon Channel."

Pentagon Channel


04/17/2006 International Podcasting Expo Announces Online Seminar Schedule
The International Podcasting Expo, an online event being held April 21-23, 2006 has announced the schedule for its online seminars.

Visitors to the Expo will be able to browse virtual exhibitor booths, chat with exhibitors, listen to podcasts, view presentations and join in live broadcasts in a 500-user audio conference room


04/16/2006 Apple's iTunes Must Play Fair in French Music Market
Apple Computer Inc. should have anticipated that the exclusive union of its iPod music players and online iTunes store would be challenged in France, Trade Minister Christine Lagarde said.

"It should come as no surprise," Lagarde told reporters during a visit to San Francisco.

The trade minister made the remark when asked what she might say to Apple's chief executive Steve Jobs about a proposed copyright bill in France that would sever the link between the company's iPod players and iTunes online music store.

Complete Article


04/14/2006 iTunes Taxes
Internet shoppers accustomed to tax-free purchases from Apple Computer's iTunes Music Store soon may be in for an unpleasant surprise.

State legislatures and tax officials, eager to find new ways to boost government spending and curb budget shortfalls, are eyeing the burgeoning market for digital downloads as a potentially lucrative source of revenue.

A CNET News.com analysis shows that 15 states and the District of Columbia now tax downloads of music, movies and electronic books. Some high-tax states such as California do not levy the same charge on iTunes downloads, but that could soon change.

Complete Article


04/12/2006 Audio Recording Tools for Podcasting
MP3 Midi Software contains a collection of software for audio recording, audio editing and audio conversion tools.

Evaluation versions of each title are available for download.


04/09/2006 PodBop
The idea behind PodBop is simple. Type in the name of your city and you'll be presented with a list of musicians who are playing live there over the next week or so. You can listen to MP3 files of each band. Better yet, just subscribe to the RSS feed for that city and each week you'll get a sampling of music from bands playing locally in the days ahead.


04/10/2006 Avalanche Warnings via Podcast
TheGallatin National Forest Avalanche Center is offering advisories via podcast.

Officials at the center say all you need is an iPod and access to a computer, to take current warnings and conditions with you into the backcountry.


04/07/2006 Medical Article Abstracts Via Podcast
The Journal of Neurologic Physical Therapy, indexed in MEDLINE, now offers its readers podcasts of article abstracts.

Beginning with the March edition, JNPT will offer podcasts of each article's abstract as well as the Guide to the Issue and Editor's Note. JNPT and the New England Journal of Medicine NEJM are the first journals indexed in MEDLINE to provide such a service.



04/04/2006 Singapore Bans Podcasts
Podcasting will not be allowed during elections as it does not fall under the "positive list" which states what is allowed under election advertising.

Senior Minister of State for Information, Communications and the Arts Balaji Sadasivan added that streaming of videos during campaigning would also be prohibited.

He was addressing a question in Parliament on Monday about the use of new technologies on the internet during hustings.

Pictures of candidates, party histories and manifestos are on the "positive list" and are allowed to be used as election advertising on the internet.

Newer internet tools like podcasting do not fall within this "positive list".

Complete Article


04/04/2006 Run For The Roses
Churchill Downs' Kentucky Derby website is using audio and video podcasts to provide information and analysis on the upcoming Kentucky Derby 132, scheduled for Saturday, May 6. The pre-race podcasts of The Kentucky Derby Trail is available on Thursday of each week leading up to Derby 132.


2006
april archive
march archive
february archive
january archive
2005
december archive
november archive
october archive
september archive
august archive
july archive
june archive
may archive
april archive


FeedForAll
create, edit, and publish podcast feeds.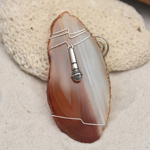 Podcasting Ornaments!