A Podcasting Blog from Podcasting Tools - Daily Podcasting News and Information for Podcasters and Listeners.
Daily Podcasting Blog and news related to podcasting, RSS, podcast news and aggregation. Information related to podcasts are added on a daily business and cover the gamut, from new podcast product announcements, podcast directories, marketing for podcasters and much, much more.

03/24/2008 The French Do Not Podcast
France is protecting itself from the dreaded English language by banning the terms fast-food and podcasting.

complete article

03/13/2008 Great Podcasting Tips
The sound quality, and the way a podcast is recorded, will impact the value of the podcast as well. Podcast structure and pre-planning are also important; do not skimp on the production, as it too can make or break a podcast.

Top Podcasts for a Great Sound

03/11/2008 Tips to Create Real Estate Video Podcasts
The use of technology can define the success or failure of a business. This is no more evident than in the real estate industry. Realtors who flocked to the latest technologies, adopted them, and applied them in order to enhance and sell property, are still prospering.

Using the latest technology, realtors can show a homes finest attributes via Video Podcasting. Video Podcasting is a compelling distribution channel that allows realtors to reach a large audience while showcasing a properties best features.

Tips to Create Real Estate Video Podcasts

03/10/2008 Podcast Bundle Discount
Audio recording and podcast creation software. RecordForAll and FeedForAll makes it simple to record audio files, layer audio files, edit audio files and publish podcast feeds. Create iTunes compatible podcasts!

10% off Podcasting Bundle for a Limited Time

03/07/2008 MySpace to Take on iTunes
Amid ongoing competitive pressure from Facebook, MySpace is taking its latest shot at entering the music business as other social networking peers, such as Last.fm and imeem, are making big audience gains with ad-supported music offerings.


According to sources, MySpace is planning a service that would combine free ad-supported music listening with paid MP3 downloads and music subscriptions.

03/06/2008 Podcasting from Prison
The Bureau of Jail Management and Penology in Bonuan Gueset this city is now into podcasting, a first among jails nationwide, for wider information dissemination about the activities of the inmates and their ongoing projects, via the Internet. Jail Senior Inspector Roque Constantino Sison III, jail warden told The STAR Thursday that the Dagupan City Jail podcast was launched on Feb. 24, 2008 with initial uploads of his local radio interview about developments inside the jail as well as his third return as jail warden here which he had helped become the Grand Slam awardee as Best City Jail nationwide in 2002, 2003 (as back to back awardee as Best City Jail Warden) and in 2004.

Sison said they are maximizing the internet connection provided by the city government by having this undertaking free of charge with the assistance of Bill, an inmate from Anda, Pangasinan who is adept in the information technology as well as in design and concept.

complete article

03/05/2008 100 ways your iPod can up your IQ
If you think that iPods are used just for listening to music, you obviously have not been keeping up with the latest technology. The Apple-developed music player now features all kinds of accessories to help you study better, and now other companies are in a rush to get their designs in sync with the iPod. Pre-teens, college kids and even adults are taking advantage of the educational benefits an iPod affords them. From downloadable podcasts to just-for-iPod study guides and applications, learning on the go has never been easier. To find out about the many different ways you can transform your iPod into a learning device, check out our list below.

100 Ways to Use Your iPod to Learn and Study Better

03/04/2008 Red Carpet Vindictiveness via Podcast
Finding themselves without a red carpet home after their deal with TV Guide Network went south, Joan and Melissa Rivers are still pressing forward with their catty Oscar fashion quips on a site called Stylelist.com. Their barbs are available via a podcast!

03/03/2008 iPhone Open
The battle for smartphone supremacy is about intensify after Apple Inc. said last week that developers will learn the details needed to create third-party software for its iPhone.

Apples move is viewed by analysts as a way to bolster sales of the massively popular smartphone, which have been declining lately. But its mention yesterday of additional enterprise features may have serious implications for Research In Motion BlackBerry devices.

complete article

02/26/2008 Places to Get Ideas for Podcasts
Using Blog Posts to get ideas for Podcasts:

The best blogs and feeds are those that contain unique, fresh, compelling, content. So where do these prolific posters get their ideas? I talked to a handful of bloggers to determine where their inspiration originated for their content.

Not surprisingly, ideas for blog posts or RSS feed items originate or are influenced by other web content. The following are venues for finding your online muse:

02/25/2008 Web Log Analysis
Analyze your web logs to determine the source of your web traffic. Everyone who understands Internet Marketing will tell you to analyze your web logs... but what does that really mean? What particular things should you pay attention to when analyzing your web logs?

Web Log Analysis


current blog

2008
march archive
february archive
january archive

2007
december archive
november archive
october archive
september archive
august archive
july archive
june archive
may archive
april archive
march archive
february archive
january archive

2006
december archive
november archive
october archive
september archive
august archive
july archive
june archive
may archive
april archive
march archive
february archive
january archive

2005
december archive
november archive
october archive
september archive
august archive
july archive
june archive
may archive
april archive


FeedForAll
create, edit, and publish podcast feeds.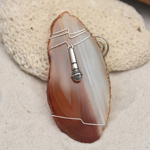 Podcasting Ornaments!