A Podcasting Blog from Podcasting Tools - Daily Podcasting News and Information for Podcasters and Listeners.
Daily Podcasting Blog and news related to podcasting, RSS, podcast news and aggregation. Information related to podcasts are added on a daily business and cover the gamut, from new podcast product announcements, podcast directories, marketing for podcasters and much, much more.

11/27/2007 Podcasting Bundle Discount
There is a Cyber Special on the Podcasting Bundle from now until December 1st! Enter the coupon code cybermonday and get $5.00 off the podcasting bundle. You will get FeedForAll software for creating rss feeds and podcasts (including those that are iTunes compatible) and RecordForAll audio recording and editing software. You will also be granted access to the RSS Scripts Directory. The total discount for the bundle is $ 15.00 off!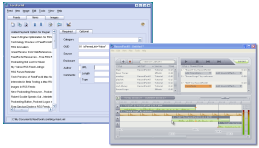 11/26/2007 Internet Safety Podcast
New Internet Safety Podcast. discusses family safety meeting cyberspace.

11/26/2007 Podcasting Tips
Recently a client asked me for some Podcasting Tips. I was surprised at how little information is out there on Podcasting compared to other forms of internet marketing. This is surprising given that advertisers are expected to spend will spend more than $400 million on podcasting by 2011 from $80 million in 2006 (eMarketer). Our podcasting clients have found that their Podcasting Series has helped to position them as a leader in their industry.

In any case, being the good Account Manager that I am, I spoke to a few of our marketing and technical specialists, and pulled together this top 10 list of Podcasting Best Practices:

11/13/2007 More on Podcast Sermons

Maybe they will not call it podcasting 50 years from now, but having sermons on the Internet is going to be around for a long time.
They are not words one typically would think belong in the same sentence, much less work in harmony, but with congregations dreaming up creative ways to attract young people to church, the iPod has become an effective tool at bringing the computer-savvy generation into the fold.

more on podcast sermons

podcast sermon directory

11/08/2007 Interesting Podcast Use
In a cruise industry first, Disney Cruise Line is reaching out to perspective guests through podcasts that offer a new way to get customized information about family-friendly Disney cruise vacations.

Hosted by family travel expert Emily Kaufman, the podcast episodes showcase the unique experiences Disney offers on a cruise vacation, providing guests in-depth, portable information on specific areas of Disney Cruise Line. In each episode, Kaufman, also known as The Travel Mom, offers tips for parents looking to take a cruise vacation.

Interesting Podcasting Use

11/08/2007 Weblogs Best Podcast Voting
Vote for the best podcast on the weblogs awards.

11/07/2007 Online International Podcasting Expo Accepting Speaker Submissions
The 4th Online International Podcasting Expo is now accepting submissions for audio/visual presentations for its April 18-19, 2008 free event. Seminars may cover beginning or advanced podcasting topics, but must clearly present easily applicable concepts and instructions relevant to entrepreneurs, web professionals, educators, non-profits, marketers and hobbyists. Seminar presenters will each be featured in the International Podcasting Expo Podcast and blog, including their bio, business links, and main products and/or services.


11/06/2007 5th Graders Jamming to iPods in School
A fifth-grade girl sits in class singing her new favorite song. She and her classmates listen on their iPod headsets, bobbing their heads and moving to the beat. The song though, is not on the top 20 list - its a science song - States of Matter about solids, liquids and gasses.

More Information

10/26/2007 Realtors Use Podcasting to Increase Sales
There is little argument that RSS can and will generate web traffic. Realtors using RSS feeds will increase the traffic to their website, and more web traffic means more potential buyers. RSS feeds will expand a realtor's reach and distribution, meaning that Realtors will reach new audiences using RSS feeds. RSS reaches areas through syndication that are just not as accessible through normal channels or traditional realty advertising. Technically-savvy investors with deep pockets keep watch for new listings, and they will frequently scan RSS feeds for specific locations. Using RSS feeds, real estate offices are able to draw attention to specific properties they decide to highlight in their feeds.

Realtors, RSS and Podcasting


current blog

2007
november archive
october archive
september archive
august archive
july archive
june archive
may archive
april archive
march archive
february archive
january archive

2006
december archive
november archive
october archive
september archive
august archive
july archive
june archive
may archive
april archive
march archive
february archive
january archive

2005
december archive
november archive
october archive
september archive
august archive
july archive
june archive
may archive
april archive


FeedForAll
create, edit, and publish podcast feeds.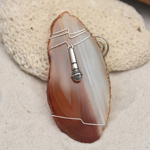 Podcasting Ornaments!