Daily Podcasting Blog and news related to podcasting, RSS, podcast news and aggregation. Information related to podcasts are added on a daily business and cover the gamut, from new podcast product announcements, podcast directories, marketing for podcasters and much, much more.

01/02/2014 100 Uses of RSS Feeds
The use of RSS feeds goes far beyond Podcasts.

Many equate RSS with blogs and little else. However, we have found that RSS is multi-faceted and has a scope far beyond blogs. Take a look at these 100 ways that RSS is being used in real world situations:

100 Uses of RSS Feeds

12/31/2013 Podcasting Attracting More
Apples announcement last month that its customers had subscribed to more than a billion podcasts in the eight years since the mediums iTunes debut may have taken some by surprise. After all, since the debut of podcasting, seemingly more revolutionary technologies like Twitter and tablet computers, not to mention the ubiquity of online videos, have captured the public and the media's imagination while podcasts (named after the increasingly obsolete iPod) seem very 2005. Meanwhile, in recent years, some news organizations like the New York Times have largely abandoned the medium as financially inefficient.

But while podcasting is no longer exactly cutting edge, the numbers show the medium has grown increasingly popular among consumers. According to the market intelligence firm Edison Research, the percentage of Americans 12 and older who have listened to a podcast has steadily increased from 10% in 2006 to 26% today, while one in six Americans has listened to a podcast within the past six months.

complete article

12/30/2013 Make Podcasts Sticky
Sticky ideas are ones that we can plainly understand, clearly remember, and easily retell. When teachers and students make educational podcasts, whether audio or video, we want them to be sticky. I created the infographic below that that applies the principles outlined in Made To Stick to podcasting for teaching and learning.

complete article

12/26/2013 New YouTube Content ID System
YouTubes Content ID program scans videos for copyrighted content – music, graphics and the like – and gives the copyright holder the option to monetize, block or track these videos. YouTube recently revamped Content ID, and some Lets Play personalities have received claims, mostly targeting the music in their videos. When a copyright holder monetizes or blocks flagged content, the Lets Player can not monetize that video anymore.

complete article

12/25/2013 Christmas Songs, DJs and Music
Christmas songs radio shows, Podcasts & DJ mixes

complete list

12/24/2013 Driving Home for Christmas Podcast
Plans for a perfect Christmas are ruined by a family crisis, in this comedy drama series from Welsh writers. Broadcast in five parts daily on BBC Radio Wales, starting on Monday, December 17.

Driving Home for Christmas

12/23/2013 How to Use Podcasts To Teach
At a colleagues suggestion, we have reduced our instructions to a bulleted list and started supplementing them with an audio podcast. Why? First, it's a warmer way to greet substitutes; it also gives them a better sense of our personalities; second, it is usually easier to explain something verbally than it is to write it all out.

complete article

12/20/2013 Using Technology to Connect
To understand how leaders can use the latest technology to connect with their followers, a brief review of the history of technology is in order. One of the biggest misconceptions about technology is the notion that it is new. Contrary to popular opinion, technology predates the Internet. Technology predates the industrial revolution. Technology predates our even keeping records of history. Technology has existed for as long as civilization itself—perhaps even longer. As long as there have been ways of doing things, there have been people searching for ways to do those things better. That, at its very core, is what technology is—improvement upon existing conditions.

complete article

12/19/2013 Top Traffic Techniques for 2014
Traffic. There are times in our life when we want traffic and times we don't. If you are on the road driving, trying to get from point A to point B, the less traffic the better. But, as a website or blog owner, without traffic you will not survive!

There are numerous ways, both online and offline, to draw traffic to your website. Some ways are, of course, more effective than others. Some techniques have improved over the years and some have become obsolete.

With the average conversion rate of ecommerce sites being about 3%, you will need a lot of traffic to become successful. Of course, everyone's idea of success is different. One webmaster might strive for 100 visitors a day while others might need 10,000 to make their business work. Whatever your goal number may be, you cannot escape the need for traffic.

complete article

12/17/2013 The Stitcher Awards
Nominate your favorite shows and vote for the best of on demand radio across 19 categories. With Stitcher, you can listen to over 20,000+ shows across news, entertainment and talk radio. The second annual Stitcher Awards celebrates the best of 2013!

complete article

12/16/2013 Another Christmas Podcast
Checkout this is other Christmas Podcast.

12/13/2013 Merry Christmas Podcasts
Check out these RSS feeds for Merry Christmas Podcasts

12/12/2013 10 Podcast Tips from the Amateur Traveler
A podcast is a show on any topic in audio or video format that is an attachment to a blog through an RSS feed.

Christensen says podcasting is a great way to build your brand. Here are 10 tips on podcasting from his talk:

complete article

12/11/2013 Unlikely Rebirth of a Medium
Video may have once killed the radio star, but the internet is helping relaunch it for a new generation.

In America, beginning in the 1920s, the sky was saturated with transmissions of news broadcasts, quiz shows, comedy programs like The Jack Benny Show, adventure productions like Superman, and pulp dramas like The Shadow (which was voiced at times by Orson Welles). Families would gather around the radio every week, eager to hear stories unfold, each painting a different mental picture of the action carried through the airwaves.

complete article

12/09/2013 100 Podcasting Tips
Unique, profound, and unconsidered tips from other podcasters to help you make your podcasts so much better!

complete article

12/09/2013 Podcasting Boosts Influence
Some insights into how the podcasters community is now being able to show social proof and influence.

complete article

12/06/2013 How to Sound Like A Pro On Air
Although we are not singers, at least most of us, we still use our voices as our main tools. So, Kerri is here to give us some of her best tips and tactics for increasing the longevity of our voices and making them sound much better.

complete article

12/04/2013 What Happened to Podcasting and What Did Not...
How many podcasts exist only as iTunes entities, without a Web presence? They are far less visible, and therefore contribute to podcastings sidelining.

One of those Web service entities is another giant who plays an additional role in podcastings marginalization.

complete article

12/03/2013 Create a Podcast Everyone Tunes Into
What goes into a successful podcast?

Wonder why some people have listeners hanging on to their every word?

Why some podcasts are better than the rest?

complete article


12/02/2013 Podcasting Bundle
Podcasting Bundle - RecordForAll and FeedForAll makes it simple to record audio files, layer audio files, edit audio files and publish podcast feeds.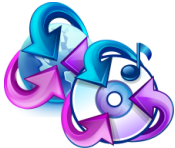 11/29/2013 Are Podcasts Less Profitable than Other Forms of Media?
The business and sustainability of podcasting seems to be gaining momentum in the zeitgeist. The latest entry is an article in last Fridays Wall Street Journal that laments in its headline, So Many Podcasts, So Little Profit.

complete article