Daily Podcasting Blog and news related to podcasting, RSS, podcast news and aggregation. Information related to podcasts are added on a daily business and cover the gamut, from new podcast product announcements, podcast directories, marketing for podcasters and much, much more.

05/05/2013 Top Podcasting Tips for Great Sound
What defines a good podcast? Make no mistake -- there is a difference between a good podcast and a not-so-good podcast. A high-caliber podcast is much more than just decent content. The sound quality, and the way a podcast is recorded, will impact the value of the podcast as well. Podcast structure and pre-planning are also important; do not skimp on the production, as it too can make or break a podcast.

Podcast production takes effort, but anything worth doing is worth doing right. Use these tips to help produce a quality podcast that will be distinguished above other related podcasts...

Top Podcasting Tips for a Great Sound

05/03/2013 Podcasting Ideas
You should not have to look far to find content or new ideas for your podcast show. Look to your daily sources to find fodder and ideas for new podcasting segments.

1. News
Both online and offline sources, from the Associated Press to CNN, contain a deluge of news item each day. Scan headlines on a regular basis to see what catches your eye. In addition, explore your niche market to find any industry-specific news portals that may warrant monitoring.

Podcasting Ideas

05/02/2013 Podcasting Apps for the Smart Phone
Here are some of the best podcast apps for your smartphone.

05/01/2013 Podcasting Trolls and Pastors
There are few things more frustrating than having someone steal your idea, right? And yet, what if your idea is something so broad and obvious that it is almost insane for you to have even claimed to be the sole originator of the idea?

These are, essentially, the two-sides of the coin in an ongoing patent battle between Personal Audio, Inc. and some of the larger names in podcasting i.e. Adam Carolla and Marc Maron, among others.

complete article

04/30/2013 Podcasting Luminaries
Podcasting Luminaries = Creative, Committed, Enduring

Starting a podcast is a pretty simple. Staying dedicated, inspired and consistent in publishing your podcast is a whole other matter.

In our Podcasting Luminary Series, we share the voices of podcasters that have been podcasting for 5 or more years and have them impart some of their best podcasting wisdom grounded in experience.

Podcasting Luminaries

04/29/2013 Should Your Business Have a Podcast?
Your business probably has a website, Twitter account and Facebook page, but does it need a podcast? Consumers enjoy podcasts because it gives them alternative and more convenient ways to consume content, says Deborah Shane, a Florida-based branding expert and podcast host.

She says that more professionals are using podcasts as a marketing tool to establish expertise and distinguish themselves from the competition.

complete article

04/28/2013 Podcasting for Music Classes
Podcasting is a method of delivering audio content to iPod and other portable media players on demand. This means that music assignments can be submitted to teachers from a convenient location and previewed for assessment where ever and whenever needed.

complete article

04/26/2013 SoundCloud
SoundCloud allows you to post your sounds to share them with friends, fans and followers everywhere. Connect with the community on SoundCloud to build your audience.

04/25/2013 Tips for Educational Podcasters
Podcasting is an intelligent and a creative method to encourage learning and inspire students to take active part in curricular activities or group assignments. However, when it comes to using technology in any form, safety assumes center stage. This gets heightened especially when vulnerable children are involved. Educational podcasts are a form of accessing internet content and must therefore be regulated appropriately to avoid any safety issues.

complete article

04/24/2013 Looking for Podcast Interviews
We are dusting off the podcasting equipment and will be looking for fellow Trash Can Bloggers who would like to be interviewed. The purpose of the podcasts is to help everyone get a little more exposure in their area of expertise or to ask an expert questions.

complete article

04/23/2013 Technical Diagnosis Cartoon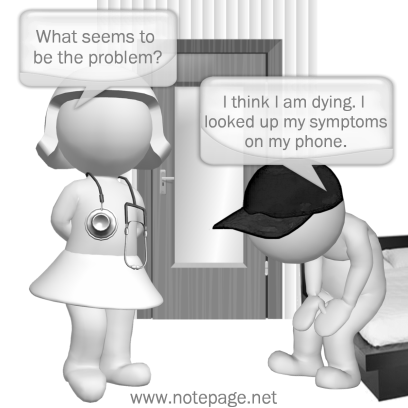 Technical Diagnosis Cartoon!


04/22/2013 Pros and Cons of Being Self Employed
Many employees dream of someday being an employer rather than an employee. There is a lot to be said for being self-employed, but it is not always as perfect and wonderful as it may seem. In addition to benefits, there are also some distinct downsides of being self-employed.

Pros and Cons to Being Self Employed

04/19/2013 13 Tips to Build a Brand with Podcasting
Podcasting allows us to realize the benefits of presenting information in audio or visual format. This in turn allows you to convey your personality in a much stronger way than is possible through the written word.

complete article

04/18/2013 Podcasting Legal Guide
This Guide provides general information about legal topics but it is not a complete discussion of all legal issues that arise in relation to podcasting nor is it a substitute for legal advice.

complete article

04/17/2013 Podcast Gallery
The Podcast Gallery is integrated with Dropbox and Google Drive so you can download podcasts to your mobile and desktop directly via the cloud. You can also export your favorite shows to any podcast app or RSS Reader.


04/16/2013 How Podcasting Got Its Name
In the first days of the iPodder-dev mail list the term podcast was introduced and adopted as the name of the activity.

complete article

04/15/2013 iTunes Must Haves!
If Google is king of the web, iTunes is king of online media libraries. With the largest marketplace for digital media, it attracts a worldwide audience.

You can imagine as a podcaster, iTunes is one of the best places to feature your show. And it is absolutely free to do.

Using these must-haves when setting up your show will not only help your show grow faster, but can also help drive traffic from iTunes to your site, blog or social platform.

complete article

04/15/2013 Design Tools
Creating an interesting and colorful color palette can be a chore, even for the most experienced designers. We have compiled a list of color design tools that can be very useful for web artisans...

Design Tools

04/11/2013 Podcasting as a Franchise Tool
As a franchisor working to expand your brand, you want to take advantage of every tool available to generate qualified leads, but have you incorporated blogging into your franchise development strategy?

complete article

04/10/2013 Podcasting is NOT so 2008
There is a few things to consider with podcasting and why it might be worth it, but I think the chief point among them is that you can generate lots of downloads in lots of countries in a way that written prose can not.

complete article

04/09/2013 OneLoad
OneLoad is a video distribution system.

04/08/2013 Viddler
Viddler is a video hosting platform couples a fast, reliable video encoding service with a proven redundant storage and global delivery infrastructure that has been serving millions of videos for thousands of customers for over 6 years.

04/05/2013 I Work on the Internet Cartoon
I Work on the Internet Cartoon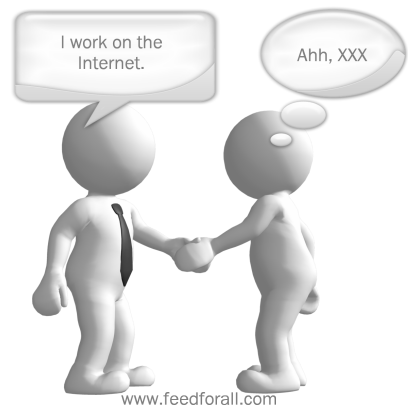 04/04/2013 Where Should You Submit Your Podcasts?
Huge list of sites you can submit your podcast to!

04/03/2013 The Podcasting Priest
Learn all about the podcasting priest!

complete article

04/01/2013 Use Podcasts to Enhance Your Social Media
If you are looking for a creative way to add life to your text-based content, podcasting might be the tool you're looking for. Podcasts are multimedia digital files posted on the internet for downloading to a listeners PC, mobile phone or smart device. Podcasts offer a rather simplistic way to reach your target audience by giving users the chance to hear your content. However, like with any marketing tool, podcasting is a waste of time if executed poorly.

complete article

03/29/2013 Validate or I Will Smash You Cartoon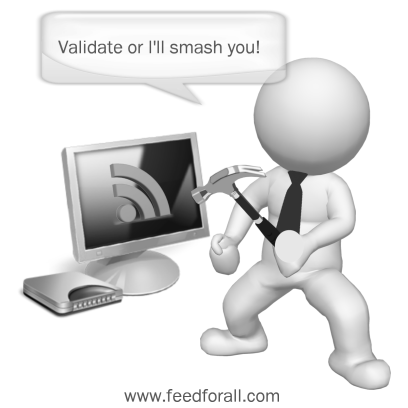 Validate or I Will Smash You!