A Podcasting Blog from Podcasting Tools - Daily Podcasting News and Information for Podcasters and Listeners.
Daily Podcasting Blog and news related to podcasting, RSS, podcast news and aggregation. Information related to podcasts are added on a daily business and cover the gamut, from new podcast product announcements, podcast directories, marketing for podcasters and much, much more.

12/01/2005 Musical Beds
Manufacturers have added iPod support to boomboxes, home stereo systems, car stereos, gaming systems, clothing, toys and even "personal vibrators".

For those that think that's not enough, Design Mobel has introduced Pause, the world's first iPod-compatible Bed.



11/29/2005 Popcasts
Popcasts is an aggregator of the most popular podcasts from many different directories and ranking sites.


11/29/2005 Podcasts In Education
This is a fabulous article that details the use of podcasts at Universities. While the article is hypothetical and begs the reader to use their imagination, the fact is podcasts in education are becoming a reality.

It's midweek at Anywhere State University. Jenny rolls out of bed at about nine a.m., as usual, and thinks about breakfast and her first class. As she's dressing and getting ready to go out, she fires up iTunes on her laptop and checks her podcast subscriptions. There's a new show from Adam Curry at Daily Source Code, another one from Cody at Vinyl Podcast (fair use of forgotten music), and three audio feeds from her classes. She doesn't notice that the classroom material and the leisure-time entertainment are coming through the same medium and desktop utility; for her, it's natural that school stuff would mingle with other aspects of her daily life.

Podcasts in Education


11/28/2005 Give the Gift of Podcasting - Podcasting Gift Ideas for the Holidays
Give the gift of podcasting. Consider the following gift ideas:

Podcasting; Do It Yourself Guide




Got something to tell the world? Want unlimited listening options? Podcasting makes it happen. It's the hottest communication trend of the twenty-first century, and one of the first guys to jump on board is ready to get you started. Todd helps you choose software, subscribe to the best podcasts, produce one with equipment you already have, record and distribute your shows—even explore the geeky stuff. Whether you're producing a podcast or listening to one, podcasting puts you in charge.


FeedForAll



Software to easily create, edit and publish RSS feeds and podcasts.


Recording Kit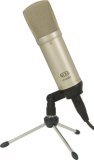 The kit includes a large-diaphragm microphone with cable, adapters, and a desktop stand. It gives you an easy and inexpensive way to record into your computer.


Podcasting for Dummies



Podcasting really is twenty-first century communication, and you can be a part of it! This book gives you the scoop on listening to, producing, and distributing podcasts, points you toward the best hardware and software for creating one, and makes it easy to turn your computer into a recording suite, plus a whole lot more.


11/28/2005 Churchill Downs Podcasting
The traditional appeal of Churchill Downs may be rooted in Kentucky Derby lore, but last week the historic Louisville track became the first in North America to offer "podcasts" on the Internet.

Podcasts currently available are Churchill Downs This Week, a rundown of special events; Barn Notes, which is news from the track's stable area and a preview of upcoming races; The Horse Racing Podcapper, an analysis of each day's races; Horse Racing 101, a beginner's guide to handicapping and wagering; and Horse Tales, a video podcast featuring interviews with trainers, jockeys, owners, and fans about experiences, favorite horses, and racing stories.

Membership in Churchill Downs's Twin Spires Club, the track's free customer rewards program, is required to access the podcasts, which are available at http://www.twinspiresclub.com/


11/23/2005 Apple iTunes Cracks Top 10 List Of Leading U.S. Music Retailers
Apple Computer Inc.'s iTunes has become the first online music store to break into the top 10 list of music retailers, a market research firm said.

The Apple service made its debut in the third quarter as number seven, The NPD Group Inc. said this week. ITunes was number 14 during the same period a year ago.

Complete Article


11/22/2005 The Value of Music
Apple Under Pressure to Change Music Pricing

"Not all music is worth the same," Mark Mulligan, senior analyst, Jupiter Media, said. "Madonna's latest album is worth more in the early weeks of release than an old Pink Floyd album. Though consumers will have to pay more for some songs, they will also get many much cheaper. Online stores can thus run sales in the same way that traditional music retailers do."

The music industry has turned up the heat on Apple (Nasdaq: AAPL) CEO Steve Jobs. The industry wants a tiered pricing system for music downloads instead of iTunes' current system in which 99 cents gets you any song in the catalog. Industry executives have been agitating for months to price songs based on popularity, but Jobs has stuck to his guns.

Complete Article


11/22/2005 Ivy League Podcasts
Harvard Offers Course Via iPod

Podcasts offer Harvard Extension School course to public

In addition to tuning into National Public Radio (NPR) broadcasts and episodes of FOX's television show "The OC," iPod users all over the world can now listen and watch a Harvard Extension School class. This year, lectures of Computer Science E-1: "Understanding Computers and the Internet" are available in audio and video Podcasts on iTunes, free of charge—the first time a Harvard course has been offered through this medium.

Podcasting consists of distributing audio and video feeds online through Podcast clients, allowing "subscribers" to watch music videos, listen to audiobooks, and review lectures.

With 67 registered students, "Understanding Computers and the Internet" is the third-largest computer science course at the Extension School this semester, according to course instructor David J. Malan '99, who has taught the course since he was a senior at the College.

Complete Article


11/21/2005 Podcasting Station
Check out Podcasting Station it appears to have been updated.

Easily find topic specific Podcasts feeds by searching or navigating Podcasting Station's directory.


11/21/2005 Blogs, Podcasts, Cell-phones Are Toddlers In Ad Market
Advertising executives see blogs, podcasts and web-enabled cellular phones as newcomers in the market that are worth watching, but have yet to prove they're worth major investments, a survey released Tuesday showed.

On a scale of 1 to 5, respondents to the American Advertising Federation survey rated the three new Internet-based channels about in the middle, considerably less than traditional media and other forms of online advertising.

"Because they're so new, there's a bit of caution in approaching these media," Mary Hilton, spokeswoman for the AAF, said. "They haven't been tested enough for people to confidently rate them highly. It's a wait-and-see approach."



11/16/2005 Educational Podcast Interview Series
SchoolNet, Inc. has unveiled its Podcast Interview Series -- bridging perspectives from school improvement luminaries on the efficacy and impact of the National Ed Tech Plan. K-12 educators and parents are invited to visit the SchoolNet Web site to listen to conversations with four education technology leaders about how the National Educational Technology Plan can play an important role in driving school improvement.

The Podcast Interview Series will launch with "The System's Broken: Can the National Ed Tech Plan Fix It?" hosted by Denis P. Doyle, SchoolNet's co-founder and chief academic officer and editor of The Doyle Report.

"Through this inaugural podcast, SchoolNet continues to demonstrate its commitment to online and on-time information for school improvement that is both useful and user-friendly," said Denis Doyle. "SchoolNet is thrilled to bring insightful views and experiences to the K-12 education community."


11/16/2005 Interviewing Tips
RadioDiaries offers tips to interviewing individuals.

Get comfortable with the equipment
Play around with the recording device (minidisc recorder, DAT machine, tape recorder) on your own until you are very familiar with all the buttons and knobs. It's important to do this before you begin; if you're relaxed with the recorder and the microphone, the people you're interviewing will be too.

More Tips


11/16/2005 Apple Squeezes IPodder to Make Juice
Apple's lawyers are at it again. IPodder, one of the best-known open-source podcast aggregators, has been renamed Juice, apparently after lawyers from Apple contacted the development team with concerns that they were "deceiving users" that the app was somehow connected to Apple.


11/15/2005 CNN Podcasts
Access one of CNN's podcast feeds to get news delivered to your desktop that is ready to load on your portable MP3 player.


11/14/2005 Podcaster News Network Opens for Business
The Podcaster News Network has been developed by the team at RawVoice to offer you short 3 – 5 minute podcasts. You customize your daily news by choosing podcasts from various categories. By creating a PCN User account (sign up takes about a minute) you will then have the ability to select as many podcasts as you like and create a custom newscast. This custom news cast can then be listened to straight from the site, downloaded to your home computer /mp3 player or subscribed via a single RSS feed.


11/09/2005 Create iTune Compatible Podcasts
NotePage is pleased to announce a new release of FeedForAll Mac. FeedForAll Mac is designed to help publishers create, edit and publish RSS feeds and podcasts. The new release of FeedForAll Mac fully supports Apple iTunes extensions, giving publishers and easy way to create iTune compatible podcasts.

FeedForAll Mac has a built-in wizard that makes creating and maintaining RSS feeds easy. The wizard's new extended support, walks users through the creation of iTune compatible podcasts. An FTP upload feature makes the publishing of feeds quick and easy.

FeedForAll Mac can be used to create and maintain an unlimited number of RSS feeds and podcasts, enabling users to flawlessly maintain and distribute multiple content streams simultaneously.

More on FeedForAll


11/09/2005 Santa is Podcasting
The Naughty and Nice List -

Yesterday I was telling you about the vacation I take every year after Christmas with Mrs. Claus. While you are busy enjoying your summer vacation, the elves and I are busy working away on the toys for those who've been nice. I imagine you want to know how this list is kept?

Well, as you can imagine, the North Pole is a large place. One of our large buildings deals strictly with the list. The building is enormous.

More of Santa's Podcast


11/09/2005 Podcast Dating
Too funny -

The idea of podato is over 10 months old; unfortunately at the beginning not too many people understood podcasting so nobody bothered to give it a go. But tonight I decided that the time is right and people will now understand and maybe think about using the service.

So if any of you are single or know people who are joined dating sites let them know of the free alternative. To appear on the website just send a MP3 recording about yourself along with an optional image to single@podcom.org, once you submit a file you will automatically be given an RSS feed whereby people can subscribe to your audio files and listen to them on their MP3 player.



11/09/2005 Vatican Praises Podcasting in Jesuit Magazine
Podcasting, already a popular innovation at Vatican Radio, offers an important new way for pastors to reach contemporary Christians through their digital jukeboxes, an influential Jesuit magazine said.

The church should not pass up the opportunity to make liturgies and prayers available via podcast, as well as downloadable sermons by "podpreachers," said the magazine, La Civilta Cattolica, in its Nov. 5 issue.

Complete Article


11/07/2005 Department of Defense Reaching Troops via Podcasts
On Nov. 7, the Pentagon Channel adds podcasting as a means of distributing the channel's military news and information targeted to the men and women in uniform.

"We are excited about leveraging technology that allows for more programming choices for our men and women in uniform," said Allison Barber, deputy assistant secretary of defense for public affairs. "Harnessing this new technology enhances our goal at the Pentagon Channel to communicate relevant, timely and credible military news and information to the men and women of the military."

The Pentagon Channel broadcasts military news and information for and about the 2.6 million members of the U.S. Armed Forces -- Active Duty, National Guard and Reserve. Broadcasting 24-hours-a-day, seven-days-a-week, the Pentagon Channel helps ensure that U.S. forces remain the best informed in the world.

More on - PentagonChannel


11/07/2005 Soap Operas Become Podcasts
CBS has adopted the term NetCast for podcast and they have begun airing podcasts of the popular soap "Guiding Light". Nothing like listening to the soaps during the commute.


11/04/2005 Blackhawks Podcasting
Chicago Blackhawks fans have a new program to download to their iPods -- a Hawkcast.

The weekly Hawkcast, a high-tech throwback to the golden days of radio, takes advantage of on-demand technology, letting fans download an iPod-exclusive show whenever it's convenient.

Its latest incarnation, which debuted Oct. 23, includes video for video-enabled iPods. The video consists of one- to two-minute highlight clips from an interview with a coach or a player.

Complete Article



11/04/2005 Cartoon Podcast
Frederator Studios founder Fred Seibert launches Channel Frederator, the world's first cartoon video podcast created
expressly for distribution of world-class content on portable video devices such as the Apple iPod and the Sony PlayStation Portable (PSP). Released weekly, the episodes will contain several short form original and vintage cartoons submitted by producers from around the world, packaged into 10 to 15 minute episodes by the Channel Frederator programming team. Channel Frederator debuts as the #1 podcast in the iTunes' Arts and Entertainment directory.


11/03/2005 Lawyers Podcasting
We are increasingly seeing or hearing about law firms and lawyers using podcasting, a technology I have yet to explore. The Canadian Bar Association has a piece entitled "Podcasting: Coming to a Law Firm Near You" that may be of interest to some readers.



11/03/2005 The Dark Side of iTunes
It may not be quite what Steve Jobs had in mind, but an online search engine called Guba is set to offer vast amounts of pornography and other video files, specifically tailored for Apple's new iPods.

Guba is a subscription-only search engine that culls video files from the Usenet newsgroups, a huge repository of online content -- much of it adult, pirated, or both.

The Dark Side of iTunes


11/02/2005 Podcast of the Year and Person of the Year in Podcasting Award Recipients Announced
The first recipients of the Podcast of the Year and Person of the Year Awards have been announced by the Portable Media Expo and Podcasting Conference Awards Committee.

Eat Feed, a podcast from creator and host Anne Bramley has received the Podcast of the Year Award. Anne's unique content mixture of food history and seasonal cooking interviews has earned the podcast a growing and loyal listening audience.

Doug Kaye, the creator, host and executive producer of the popular technology podcast website IT Conversations, has received the Person of the Year Award. In 2005, in an effort to produce a greater amount of quality content for his listeners, Doug brought together a diverse team of volunteer podcasters to assist in recording, editing and producing audio sessions from technology conferences and events around the country. Team ITC's podcasts are widely recognized for excellence in both audio quality and depth of content. Doug recently launched an even more ambitious effort to recruit and train volunteer podcasters from around the world to record and produce podcasts from any spoken word event including conferences, lectures and meetings. Through the non-profit "Conversations Network," Doug's goal is to record and archive content globally from as many events as possible. Respected among his peers, Doug has done a tremendous amount of work to make a wide variety of quality audio content available via podcasts. IT Conversations can be found at http://www.itconversations.com/


11/02/2005 Apple Sells a Million Videos in 20 Days
Apple Computer on Monday said its iTunes online service has sold a million videos in under 20 days, sending shares up almost 5 percent.

iTunes, the most popular online music store, began selling about 2,000 music videos and episodes of ABC's "Desperate Housewives" and "Lost" for $1.99 (1.12 pounds) on October 12.

The debut coincided with the launch of a new generation of Apple's iPod digital music player that can play video on its 2.5-inch color screen.



11/01/2005 Podcasting at University
It's a step that a small but growing number of professors are trying. By turning class lectures into podcasts, free audio shows that students can download to their iPods or other portable players, students can skip the lecture hall but still hear the lecture. Supporters say podcasts help students who miss a class or want to review the material, while professors get points for being flexible and using the latest, hippest gadget.

More traditional academics fear that by listening to lectures on the run, students will miss out on learning that can only happen when students and instructors come together.

Professors have posted lecture notes, Powerpoint slides and other written class material online for years, but instructors only recently began testing the best uses of the popular audio technology.

At Drexel University in Philadelphia, a chemistry professor assigns podcasted lectures, recorded last semester, for homework and then uses class time to review problems. At the University of Michigan, lectures can be automatically delivered to dentistry students' computers or portable devices.

And at the University of Hawaii, hundreds of students in a computer science class are required to show up at a lecture hall only twice a semester _ for the midterm and final. Instead of a textbook, they purchase a small iPod at the bookstore, though most students already have one, the course professor said.

Universities have found other ways to test podcasting, using it to publicize campus news and broadcast Sunday mass.

Complete - Podcasting at University



11/01/2005 New Jersey Podcasting Association
The New Jersey Podcasters Association is the leading group of podcasters from the Garden State. Members include hobbiests and seasoned recording professionals.


11/01/2005 Bent on Destroying iPods
"While there are millions of iPod fans around the world, there are also a growing number of people that think the iPod hype is overblown.

An example of this trend is Smash My iPod, a site dedicated to iPod destruction. The site set out to raise enough money via donations to buy an iPod, so they could immediately destroy it."

With all the hurt and hunger in the world, the idea behind SmashMyiPod makes no sense. I hope that donors will consider the Hurricane and EarthQuake victims before donating to such a worthless cause.



november archive
october archive
september archive
august archive
july archive
june archive
may archive
april archive


FeedForAll
create, edit, and publish podcast feeds.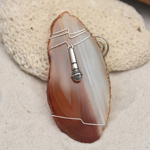 Podcasting Ornaments!