A Podcasting Blog from Podcasting Tools - Daily Podcasting News and Information for Podcasters and Listeners.
Daily Podcasting Blog and news related to podcasting, RSS, podcast news and aggregation. Information related to podcasts are added on a daily business and cover the gamut, from new podcast product announcements, podcast directories, marketing for podcasters and much, much more.

10/26/2007 Realtors Use Podcasting to Increase Sales
There is little argument that RSS can and will generate web traffic. Realtors using RSS feeds will increase the traffic to their website, and more web traffic means more potential buyers. RSS feeds will expand a realtor's reach and distribution, meaning that Realtors will reach new audiences using RSS feeds. RSS reaches areas through syndication that are just not as accessible through normal channels or traditional realty advertising. Technically-savvy investors with deep pockets keep watch for new listings, and they will frequently scan RSS feeds for specific locations. Using RSS feeds, real estate offices are able to draw attention to specific properties they decide to highlight in their feeds.

Realtors, RSS and Podcasting

10/24/2007 PodCamp Boston
PodCamp Boston 2 will be held October 26 - 28, 2007 at the Boston Convention and Expo Center (venue generously sponsored by VON Boston) and is free to attend. Register today with friends and colleagues!

I will unfortunately be unable to attend as I will be in Beijing China.

10/23/2007 BusinessWeek Podcasts
BusinessWeek has launched a series of podcasts. The Podcast Series is a group of regularly scheduled podcasts that BusinessWeek feels enhances some of their most popular weekly features with additional analysis and insight.

10/22/2007 Apple Changes Course
In an apparent about-face, Apple Inc. will allow third-party applications to work directly on the iPhone, Chief Executive Steve Jobs said in a posting on the companies website Wednesday.


Apple infuriated developers and some iPhone users when it issued a software update Sept. 27 that disabled unofficial programs installed on the handsets. Until Wednesday, Apple had tried to control which applications consumers had on their iPhones.

complete article

10/19/2007 Politics and the Internet
Can, and will, the next generation of politicians exploit the communication mediums available to them? Will the new communication mediums have the power to influence public opinion? Will politicians be the victims of technology, or will they use it to their benefit? Will one party benefit from the use of the technology more than another? All reasonable questions, considering the role technology plays in todays society.

Politics and the Internet

10/18/2007 Podcasting Expo Success
Podcasting is anything but a joke to the more than 2,000 who turned out at the 2007 Podcast and New Media Expo. In fact, the show itself is no joke, either. It won Expo Magazines Best New Show award in 2006 and will move its venue to Las Vegas next year.

Podcast Expo Success


10/12/2007 How to Do Everything with Podcasting.
Book review by Kelly Kass on How to Do Everything with Podcasting.

Much of the book - just like a Powerpoint presentation- is presented in a refreshingly simple, bulletpoint style complete with informative stats and helpful diagrams.

10/11/2007 Podcasting is Mainstream
Three years ago, podcasting was in its infancy. Former MTV VJ, Adam Curry and blog hero, Dave Winer, had popularized the technology and the concept that made it all possible. There were only a handful of shows in existence at that time and, truth be told, the content and production quality was mostly poor. The only thing smaller than the selection of shows was the minimal audience they were trying to reach.

Fast- forward to the fall of 2007 and there are thousands upon thousands of podcasts listed in iTunes and hundreds more added each week. Sure, there are still some un-listenable amateur shows produced in basements, but there is also a ton of professionally produced content that is well worth checking out – many of which promotes online businesses.

from Adotas

10/03/2007 HTML Web Templates
In need of a web template for a new website? This website contains hundreds of themed templates find one that fits your podcast!

10/04/2007 Submit Podcasts
Huge list of podcasting directories and podcast search engines that you can submit your podcast to.

09/26/2007 Coffee and Tunes
Does it really get any better?

Next week, when Starbucks launches a service that will let customers buy music from Apples iTunes Store over a wireless connection, the coffee company expects to mark the occasion by giving millions of songs away.


Starting next Monday, October 2nd, and running through November 7th, Starbucks plans to offer its customers Song of the Day cards that can be redeemed through the end of the year at Apples iTunes Store for a specifically chosen song.

Starbucks said that it will give away about 50 million songs over the course of the month-long promotion, which will take place at some 10,000 Starbucks stores across the U.S.

09/25/2007 Apple Says Hacked iPhones May Not Work After Next Software Update
Apple says that iPhones that have been hacked may not work after the next software update. Oh yeah Apple also says they are not intentionally trying to break hacked phones - yeah right.


current blog

2007
october archive
september archive
august archive
july archive
june archive
may archive
april archive
march archive
february archive
january archive

2006
december archive
november archive
october archive
september archive
august archive
july archive
june archive
may archive
april archive
march archive
february archive
january archive

2005
december archive
november archive
october archive
september archive
august archive
july archive
june archive
may archive
april archive


FeedForAll
create, edit, and publish podcast feeds.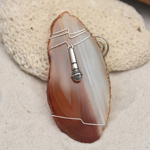 Podcasting Ornaments!