A Podcasting Blog from Podcasting Tools - Daily Podcasting News and Information for Podcasters and Listeners.
Daily Podcasting Blog and news related to podcasting, RSS, podcast news and aggregation. Information related to podcasts are added on a daily business and cover the gamut, from new podcast product announcements, podcast directories, marketing for podcasters and much, much more.

08/30/2007 Listen to Your Customers
This applies to podcast listeners as well as traditional customers. Listen to what they are saying and adjust your podcast accordingly.

Mastering the art of managing customer complaints can seem like a thankless job, but keep in mind that for every customer that shares their worries, concerns or complaints, there are likely more that did not express their dissatisfaction, and instead simply moved on to a competitor. Customer complaints can, and should be treated as opportunities.

Listen to Your Customers

08/29/2007 Voice Over Tips for Blog
For a start, it would help if we all had one of those voice-over voices like you hear in film trailers and advertisements.
That is not as hard as you might think. Sure, you may not have a deep, sonorous voice that makes Nicolas Cage actually seem heroic, but that is not necessary. The real trick- and it is a trick - is to learn how to highlight particular phrases and be consistent in your speech.

More Voice Over Tips

08/29/2007 Correction - Podcast Peer Awards Announced
Congratulations to the winners of the Podcast Peer Awards. This is a corrected post. The date on the award winners was not accurately marked on the website and last years winners were linked to. This is the current list.

Winners are listed at the top of each category, followed by the other finalists (in no particular order)

Favorite Audio Podcast

Winner: Grammar Girl

Other Finalists:
Cast On
CBC's Best of Ideas


Best Business Podcast

Winner: The Financial Aid Podcast

Other Finalists:
Money Girl's Quick and Dirty Tips for a Richer Life
The Podcast Brothers


Best Comedy Podcast

Winner: Comedy4Cast

Other Finalists:
Teknikal Diffikulties
The AndyCast
Punky Radio


Best Family Friendly Podcast

Winner:The Radio Adventures of Dr. Floyd

Other Finalists:
Griddlecakes Radio
Escape Pod Classic
Dancing with Elephants
Digger's Story


Best Adult Podcast

Winner: Swingercast

Other Finalists:
Twilight & Thebes
Nobilis Erotica
Savage Love
Public Nuisance Radio


Most Original Concept

Winner: Barely Podcasting

Other Finalists:
Cult of UHF
Barely Podcasting
Drivetime
Alive In Baghdad
Tiki Bar TV


Best Music Podcast

Winner: Punky! Radio

Other Finalists:
All Axis Radio
musicNerve
Eclectic Mix
Audio Gumshoe


Best Newbee Podcast

Winner: Mighty Mommy

Other Finalists:
Callbox 7
Better L8 Than Nevr


Best Political Podcast

Winner: Truth Seekers

Other Finalists:
Israelisms
My History Can Beat Up Your Politics


Best Science Podcast

Winner:Skepticality

Other Finalists:
Logically Critical
This Week in Science


Best Serialized Fiction Podcast

Winner: 7th Son

Other Finalists:
Failed Cities Monologues
Nina Kimberly The Merciless
the Heaven Series
Dismay


Best Short Podcast

Winner: comedy4cast

Other Finalists:
One Minute How To
Podictionary
Mighty Mommy
Short Cummings

More on the Podcast Peer Winners

08/27/2007 Unofficial iPhone Hack Opens it to Europe
A 17-year-old hacker has broken the lock that ties Apples iPhone to AT&T's wireless network, freeing the most hyped cell phone ever for use on the networks of other carriers, including overseas ones.

George Hotz of Glen Rock, N.J., spent his last summer before college figuring out how to unlock the iPhone, freeing it from being restricted to a single carrier, AT&T Inc.

The procedure, which the 17-year-old posted on his blog Thursday, raises the possibility of a cottage industry springing up to buy iPhones, unlocking them and then selling them to people who don't want AT&T service or can not get it, particularly overseas.

complete article

08/26/2007 iPhone Locked in Legal Issues
Fear of litigation has led to an indefinite delay in the planned Saturday release of software to unlock Apple iPhones.


John McLaughlin, founder of Uniquephones, based in Belfast, Northern Ireland, said Saturday that he received a phone call about 3 a.m. Saturday local time from a man claiming to be from OMelveny & Myers LLP, an international law firm, calling on behalf of AT&T. The firm has worked with Apple in the past.

The man informed McLaughlin that if he posted the unlock code, he could be sued for copyright infringement and for dissemination of Apples intellectual property.

08/17/2007 Podcamp Boston
PodCamp Boston 2 is scheduled to be held October 26 - 28, 2007 at the Boston Convention and Expo Center, I may have a conflict that will prohibit me from attending but I am certainly hoping someone from our staff will be able to attend.

PodCamp is an UnConference that helps connect people interested in blogging, podcasting, social networks, video on the net, and new media together for three days to learn, share, and grow their new media skills.

08/15/2007 John Lennon on iTunes
Apple Inc said on Tuesday it would offer the entire solo catalog of John Lennon on iTunes in its second such deal with one of the Beatles, who have been among the highest-profile holdouts to put tunes online.

Apple Inc. has begun selling downloads of tracks from 16 of John Lennons post-Beatles albums, including Working Class Hero and John Lennon -Plastic Ono Band, on iTunes, the company said Tuesday.

08/14/2007 gBox Another iTunes Competitor
Add gBox Inc. to the growing list of online music services hoping to chip away at iTunes dominance.


The Cupertino, Calif., startup was forced out of a stealth mode when Universal Music Group announced late Thursday it would test sales of some digital music without the customary copy-protection technology.

Under the program, gBox will get referrals through ads Universal will buy through search leader Google Inc., gBox Chief Executive Tammy Artim said Friday.

complete article

08/09/2007 3 Billion Songs
Apple Inc. said last week sales at its online music store iTunes have topped 3 billion songs.

08/08/2007 AC DC Snubs iTunes
AC DC is finally selling its music digitally. But not on iTunes. AC DC Music will be available through Verizon.

08/07/2007 New Music on Phone Plan
In a joint announcement, AT&T and eMusic on Tuesday launched a new mobile music service for AT&T subscribers that uses a different—and potentially crippling—pricing model.


The new service lets AT&T customers preview and purchase music directly from their handsets, with access to an estimated catalog of 2.7 million over-the-air tracks. That makes it the largest wireless music catalog available, according to eMusic. Once a subscriber purchases a song, it is downloaded directly to the cell phone. Meanwhile, a duplicate copy is also available for downloading to a users PC later on.

However, there's a twist: with the new eMusic Mobile service, users don't buy tracks on an individual basis. They also don't subscribe to the service and rent access to the entire catalog, a la Napster-To-Go. Instead, the eMusic Mobile service charges $7.49 per month for a subscription; once subscribed, a user can download any five DRM-free tracks in MP3 format from the full catalog.

complete article

08/06/2007 Mayo Clinic Podcasts
Free Podcasts From Mayo Clinic On Specific Medical Problems

Mayo Clinic is launching a series of new free audio podcasts so people can learn more about diseases or conditions that interest them through in-depth discussions with Mayo Clinic experts.


The first six categories for these extended discussions include Heart Disease, Cancer, Bones and Muscles, Womens Health, Mens Health and Childrens Health.


08/03/2007 Submit Podcasts
There are a lots of topical feed directories and most of them accept podcasts as well. Submit your topical podcasts to the following niche feed and podcast directories:

Religious Podcasts
Medical Podcasts
Educational Podcasts
Political Podcasts
Security Podcasts
Financial Podcasts
Sports Podcasts
Government Podcasts (only government agencies)
Real Estate Podcasts

Adding your topical podcasts will help target a niche audience and increase the link popularity of your podcast.

08/02/2007 Podcast Audio Recording Tips
Tips for making the most out of your Podcast

Before you begin podcasting develop a plan and a format for your show. Determine the focus of your podcast and what types of guests you would like to interview. Time spent planning your show will contribute to its success.

08/01/2007 Apple Files Trademark for a Podcasting Image
On July 26, the US Patent and Trademark Office published Apples second trademark of the day which is that of a new symbol filed under application number 77235043. Apple simply describes the mark as consisting of a stylized person or antenna surrounded by concentric circles/broadcast waves. The new symbol is currently being used in context with podcasting.

Full Article

07/30/2007 Best Sound Program for 2007
RecordForAll competed for the coveted prize against ALSong by ESTsoft, DAccord iChords by DAccord Music Software and Winamp Pro by NullSoft. RecordForAll emerged as the overall winner collecting the largest number of votes in the Best Sound Programcategory for the year 2007.




current blog

2007
august archive
july archive
june archive
may archive
april archive
march archive
february archive
january archive

2006
december archive
november archive
october archive
september archive
august archive
july archive
june archive
may archive
april archive
march archive
february archive
january archive

2005
december archive
november archive
october archive
september archive
august archive
july archive
june archive
may archive
april archive


FeedForAll
create, edit, and publish podcast feeds.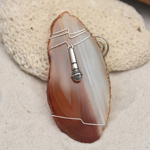 Podcasting Ornaments!