A Podcasting Blog from Podcasting Tools - Daily Podcasting News and Information for Podcasters and Listeners.
Daily Podcasting Blog and news related to podcasting, RSS, podcast news and aggregation. Information related to podcasts are added on a daily business and cover the gamut, from new podcast product announcements, podcast directories, marketing for podcasters and much, much more.

08/25/2009 Video Podcasting Tutorial
If you are interested in videocasting this videocasting tutorial walks you through the basics.

08/24/2009 Increase Podcast Subscribers
Growing subscribers of your RSS feed will expand your reach. Put the appropriate effort into marketing your RSS feed, so you can increase adoption and spread the message contained in the RSS feed.

Increase Podcast Subscribers

08/19/2009 Podcast Interview for Obama
BlogTalkRadio is a popular podcasting site with about 4.5 million listeners a month. And it'€™s no stranger to large-scale live podcasts, as some pull in more than 20,000 listeners while they are going on. But on Wednesday, the service is likely to see their popularity taken to the next level as none other than the President of the United States will be on a program live for the site.

complete article

08/18/2009 Audio Podcast Hosting
So what happens when free or nearly free podcast hosting is no longer available. Most of us in the podcasting / new media space understand the true cost of bandwidth, and while it is cheaper now than it was 5 years ago there will be major challenges for popular podcast that are now paying pennies on the dollar for what their actual hosting is costing are, if the free or nearly free hosting company goes out of business.

Imagine that you wake up tomorrow and your favorite podcast hosting company is going out of business, and you are now forced to pay between .15 and .19 cents a gigabyte to have your content delivered. That would make a lot of people sit back and really think about their shows.

complete article

08/13/2009 Where to Locate PodSafe Music
Nothing really polishes a podcast more than background music or theme music. In the music world, these music segments are referred to as intros and extros. While many enjoy streaming Internet Audio and recording songs they like over the Internet, these songs cannot legally be used in a podcast.

Where to Locate PodSafe Music

08/12/2009 Sound Effects: The Power of Audio
Sound effects are often used to compliment and enhance artistic presentations, whether they be podcasts, videos, or other audio/visual productions. Royalty-free sound effects are typically non-exclusive and can be used by anyone who purchases them. Professional sound effects can give a podcast or production a more professional sound. However, many new producers may not realize that sound effects have copyrights, and in many cases it is illegal to use a sound effect that you happen to find on the web without properly licensing it.

Sound Effects: The Power of Audio

08/11/2009 Podcasting Growth
Podcasting has evolved from an odd, funky blogging experiment into a broad medium with mainstream trappings. Today, the vast majority of the top-rated podcasts come from recognizable media entities that are using podcasts to expand their existing radio, TV, cable or satellite audiences.

The Podcasting report analyzes the factors that are fueling interest and growth of a new, large and receptive audience.

The US podcast audience is ballooning, and the report projects that growth will continue at least through 2013. By then, there will be 37.6 million people who download podcasts monthly, more than double the 2008 figure of 17.4 million.

As a percentage of Internet users, podcast downloaders are expected to grow from 9% in 2008 to 17% in 2013.

complete article


08/10/2009 Podcast Patent Woes
At first glance, Murgesh Navar could be the poster boy for everything that people admire about Silicon Valley. He's a geek's geek who has worked for companies like Silicon Graphics and Liberate Technologies. He has started two companies and has filed for several patents.

His latest patent, however, has made Navar a target of scorn. Navar and his current company, VoloMedia of Sunnyvale, have faced unrelenting criticism since announcing in late July that they had been awarded a patent for podcasting. The ensuing firestorm has demonstrated just how dysfunctional the nation's patent system has become.

complete article

08/05/2009 The Making of a Good Podcast
There are many, many things that separate a good podcast from all the rest. Here are a few to consider...

Recording Quality
The quality of the recording is probably the most critical component of a podcast. A good podcast is easy to understand, and should be recorded at a volume level that makes it easy for listeners to hear all that is said.

Sound Balance
Adding background music polishes a podcast, but be careful that the music does not overpower the primary content. The background music should be subtle and not distracting. Create a balance that does not compromise the quality of the recording. Also, be sure that the music is not the focal point of a podcast show, unless the topic is about the music -- the emphasis should be on the primary content, and not on the musical arrangements.

The Making of a Good Podcast

08/05/2009 Podcast Downloads Up
Podcasting network Wizzard Media today announced that podcast downloads from their network were up by 45% in Q2, compared to 2008.

For the second quarter of 2009, Wizzard Media saw total network podcast download requests of 350,053,574 vs. 241,600,000 download requests in the second quarter of 2008

08/04/2009 iPhone SMS Hack
The Black Hat conference is an annual security get-together that frequently demos newly exposed security holes. And boy, this iPhone SMS hack is a doozy.

Cybersecurity researcher Charlie Miller and his fellow researcher Collin Mulliner plan to present research on a huge iPhone security hole. Thursday at the Black Hat cybersecurity conference in Las Vegas. Not an iPhone virus, but rather an SMS hack, the issue can allow a hacker complete control over an iPhone.

complete article

08/03/2009 Podcasting Patent
VoloMedia, a podcast analytics, advertising, and distribution company, just received a patent for providing episodic media, including podcasts. According to the company, which filed for the patent in November 2003, U.S. Patent 7,568,213 covers all episodic media downloads, not just the RSS-dependent downloads that power todays podcasts.

complete article

07/30/2009 Government Technology
County collaboration, innovation and creative thinking take a front seat when faced bigger problems and smaller budgets as demonstrated by winners of the seventh annual Digital Counties Survey, conducted by the Center for Digital Government. The survey determined how well county governments used digital technologies to become more efficient and better able to serve their citizens. Categories included new Web technologies, online self service, IT measures for environmental sustainability and dealing with the economic downturn.

Government Technology


07/28/2009 Apple Over Protective
Shares of Palm Inc fell more than 3 percent on Thursday after Apple Inc closed a loophole in iTunes that had allowed the music management software to be synchronized with Palms Pre phone.

complete article

MORE:
Palm reenabled iTunes synching for owners of its Pre smartphone on Thursday, overcoming a recent Apple move that blocked the handset's access to music stored in the latest version iTunes.

complete article

07/27/2009 Mesa Sustainability Podcast
Mayor Scott Smith recently discussed his vision for Building a Better Mesa on a new podcast series produced by the Citys Water Resources Department.

The city of Mesa has launched The Pipeline, a free podcast series that discusses water, energy and sustainability issues. The Pipeline will touch on a variety of subjects including water quality, natural gas safety and green building principles.

07/27/2009 10 Reasons Why Listeners May Not Listen
10. Hosts who read their iTunes reviews as a segment'ۦ or even better, to start off their whole show.
9. Jokes that only the hosts get'ۦ not even regular listeners.
8. Um'ۦ dead air um'ۦ ah. Ummmm.
7. Hosts talking about technical glitches forever.
6. Hosts that talk like they'€™re bored out of their mind. Why should I care if you don'€™t?
5. Shows with no discernable format between episodes.
4. Shows that go on for over an hour, but have the content of a 15-30 minute show.
3. Hosts that talk to people off mic that are not in the show. It'€™s so fun hearing one side of a conversation!
2. When the host sounds like he'€™s recording in the middle of a echo chamber standing about 10 feet from the mic.
1. Heavy breathing and mouth noises'ۦ like smacking.
list source
2009
august archive
july archive
june archive
may archive
april archive
march archive
february archive
january archive

2008
december archive
november archive
october archive
september archive
august archive
july archive
may - june archive
april archive
march archive
february archive
january archive

2007
december archive
november archive
october archive
september archive
august archive
july archive
june archive
may archive
april archive
march archive
february archive
january archive
2006
december archive
november archive
october archive
september archive
august archive
july archive
june archive
may archive
april archive
march archive
february archive
january archive
2005
december archive
november archive
october archive
september archive
august archive
july archive
june archive
may archive
april archive


FeedForAll
create, edit, and publish podcast feeds.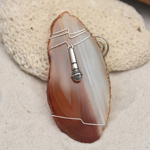 Podcasting Ornaments!